Housing Paralysis Engulfs US Buyers With Prices Starting to Fall
Soaring mortgage rates have led to the worst affordability in almost four decades, while sellers are also trapped in place.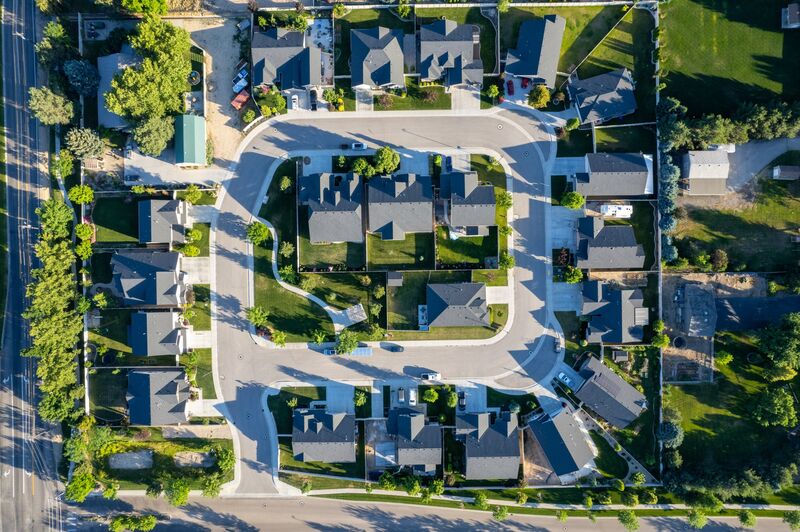 The US housing market has gone from fear of missing out to just plain fear. 
Prices are falling from peak levels, with expensive West Coast markets recording the steepest declines. Bidding wars are fading and sellers are having to ratchet down expectations.
It should all add up to an opportunity for would-be buyers who have been waiting to gain the upper hand after a years-long market frenzy. Instead, they're facing the worst affordability in almost four decades.
The abrupt end to the pandemic housing boom, driven by the Federal Reserve's aggressive interest-rate hikes, is leading to a sense of paralysis in the market — a sign price declines will accelerate. With mortgage borrowing costs at the highest level since 2008, house hunters have gone scarce, priced out or worried about overpaying as America braces for a potential recession. Even big Wall Street buyers are holding fire, waiting for lower values ahead.
"Everyone is coming to the view that prices are going to decline," said Mark Zandi, chief economist for Moody's Analytics. "Until that happens, nobody is going to buy."
The Fed is signaling more rate hikes ahead after its third straight 75-basis-point increase Wednesday, and Chair Jerome Powell warned of a housing correction. Goldman Sachs Group Inc. expects home prices to flatten next year. Zandi is more bearish: He predicts prices nationally will fall 5% to 10% from peak levels without a recession and as much as 15% in a mild recession. Values could crash by 25% in some of the most overheated areas, he said.
Both buyers and sellers are trapped in place. Listings are lingering longer because demand has collapsed. But less supply is coming into the market, with a report this week from Zillow Group Inc. showing that new listings slid almost 23% in August from a year earlier. That's because homeowners who don't have to move don't want to trade cheap rates for higher ones, keeping inventories relatively low.
The result is transactions are tumbling: Sales of previously owned homes fell for a seventh straight month in August, the National Association of Realtors reported Wednesday, reaching the lowest level since the depths of the pandemic in May 2020.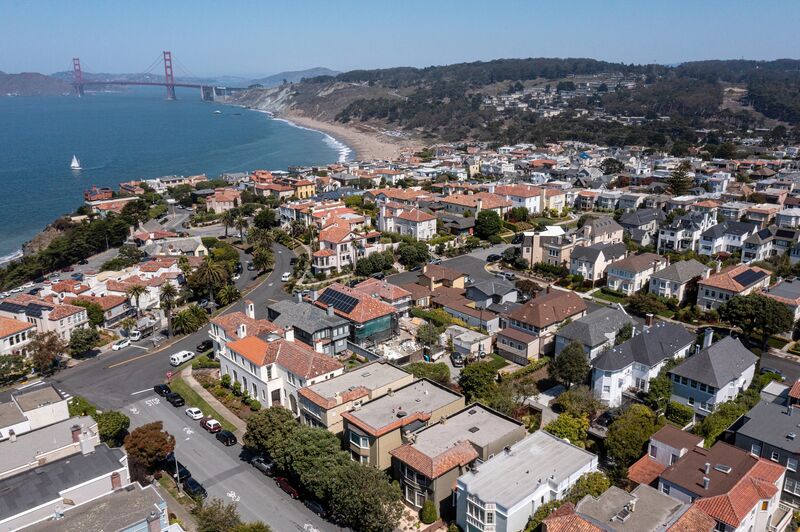 Would-be buyers such as Julie and Edward Soto are stuck. After selling their Rock Hill, South Carolina, house at the end of last year after just two days on the market, they moved about 20 minutes away to Fort Mill, their favorite Charlotte, North Carolina, suburb. But in a market crowded with investors earlier this year, hardly anything was even worth looking at. 
Competition has cooled now, but unless a great deal comes their way, they're planning to stick it out in their rental. With the mortgage-rate swing and the prospects for a deteriorating economy, that's not a bad place to be, Julie Soto said.
"Our times are so volatile," she said. "It's not a time to make a hasty decision."
Payments on a median-priced US home require 36% of household income, the biggest chunk since 1985, according to Black Knight Inc. based on last week's rates. In September 2021, when rates were about half as high as today, monthly payments required 22% of the median household income. Mortgage costs show no sign of easing with the average for a 30-year, fixed loan surging to 6.29%, Freddie Mac said Thursday. 
The market is cooling fastest in areas where affordability has gotten particularly out of whack. California — where only 16% of households could afford to buy at the end of the second quarter, according to the state Realtors association — has had some of the biggest home-price declines.
San Francisco and Los Angeles led the nation with a 3.4% drop in August from the previous month, Zillow data show. Sacramento, Seattle and Salt Lake City all had decreases of more than 2.5%. Nationwide, prices fell 0.3% from July — the most in 11 years.
Traditionally, September and October are the best months to purchase because the buyer rush before the start of the school year is over and at the same time, inventory grows because those who haven't sold are now competing against new listings. But buyer calculations are now being upended, said George Ratiu, senior economist with Realtor.com.
"For buyers, the fall of 2022 is a time of great tension," Ratiu said. "There's the promise of this being the best time of the year to buy a house historically and the risk of an impending economic recession, and buying in a declining housing market."
They also may have limited choices with sellers staying put. Roughly six out of seven homeowners with mortgages have loans with an interest rate far below the current level of around 6%, according to Redfin Corp. That, and hesitancy to sell into a declining market, is hindering growth in new supply, the brokerage said in a report this week. That could limit price declines from becoming too steep.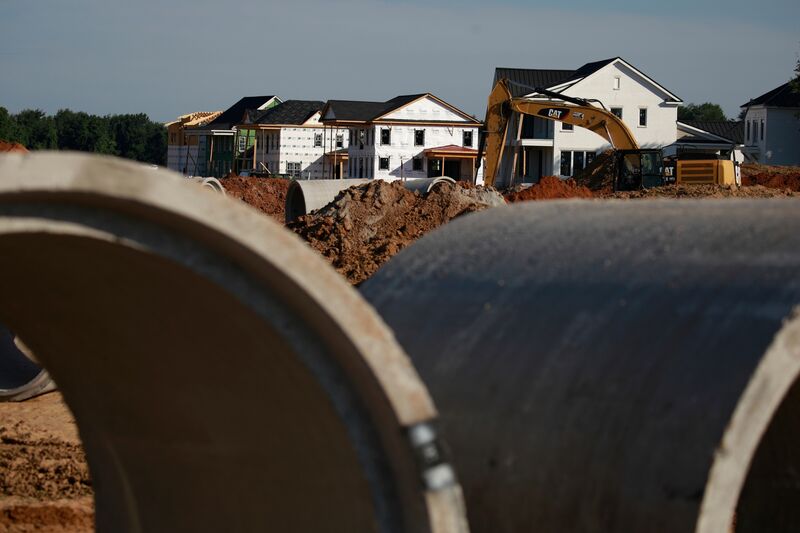 It's a different story in the new-home market, where builders who cranked up production earlier this year now are contending with too much inventory. Almost half of builders said they cut prices in August, up from just 8% in May and the highest since at least 2010, according to Rick Palacios Jr., director of research at John Burns Real Estate Consulting in Irvine, California. 
Like the weather, so much depends on geography. East Coast markets, from New York and Boston to Florida have remained relatively strong. And for the right price, homes are still selling even in the Sun Belt, where demand has downshifted most.
In Austin, Texas, where many local buyers have been priced out following a pandemic-fueled boom, home sellers are dropping asking prices 10% or 20% below what they expected as recently as June, said Gabriel Recio, an agent with Redfin. They're offering concessions to close deals, such as $10,000 gift certificates to Home Depot, he said.
But there are limits to how far prices will drop, because most sellers aren't desperate, he said.
"I get a lot of buyers hoping things go back 40% or 50%," Recio said. "They're dreaming."
Sellers in Las Vegas are helping with closing costs and boosting broker fees, said Tzahi Arbeli, a local Redfin agent. He counsels buyers to get the house they want and suck up today's mortgage rates, because there's a chance they can refinance for less in the future — or rates could go even higher and push a home out of reach.
"Marry the house," Arbeli said. "Date the rate."
https://www.bloomberg.com/news/articles/2022-09-22/will-home-prices-fall-higher-mortgage-rates-are-freezing-out-us-buyers