Good Morning Traders 
This week has started out the same as last week, which is to be expected under low volume conditions.
While we were able to lock in some gains on relatively volatile moves in the markets yesterday morning, the remainder of the day did not provide us with much opportunity.
We will watch how this morning goes as currently the markets are trading slightly higher in the pre market hours.
One VERY important thing we need to keep an eye on is the FOMC minutes due at 2:00pm where a couple of Fed Presidents are set to speak about the conditions of the economy and their thoughts on rate hikes.
If they come out and say that the Fed has not yet made the decision on whether rate hikes should slow, or they say that they're going to continue with their hiking process, we could expect to see a decent drop in the markets.
Equities and securities are already pricing in a Fed pivot but there are now talks that inflation is still going to be running hot with stringer than expected consumer demand headed into the holiday season, which could extend the Feds thoughts on needing to continue with the hiking cycle.
We still have a stronger than expected jobs market for the moment, however with major companies cutting thousands of jobs, we see from the business side that the effects of monetary policy tightening are starting to take effect.
Projections of inflation have pushed into the last quarter of 2023 to the middle of 2024 as fears from the Fed that consumers will get used to higher prices are high as demand stays strong. After seeing the rise in consumer credit consumption, it tells me that people are putting a lot of the cost onto credit cards in hopes that rates will start to drop soon, and that they can just make it through the holidays.
If the central bank does keep rates restrictive and continues to hike, we will see banks be less inclined to continue to issue new credit, and when people start to max out their cards, then we will start to see the walls being hit for consumer demand.
This is a very lagging indication however and the Fed is slow to respond to current market conditions, so in my opinion, this rally in the market does not seem like it can sustain, and we have the possibility of heading (much) lower in the near future.
For now we will play the market in front of us and until we get signs of this turn, will look to capitalize on short term momentum. We will be live at 9:30 am to cover the markets! 
As always practice proper risk management and Good Luck!
Top Upgrades, Downgrades, Initiations, Pre-Market Movers, Unusual Options Activity, and Economic News
Pre-Market Movers 
Upgrades 
Downgrades
 Initiations
Unusual Options Activity
Economic news
Five Things You Need to Know to Start Your Day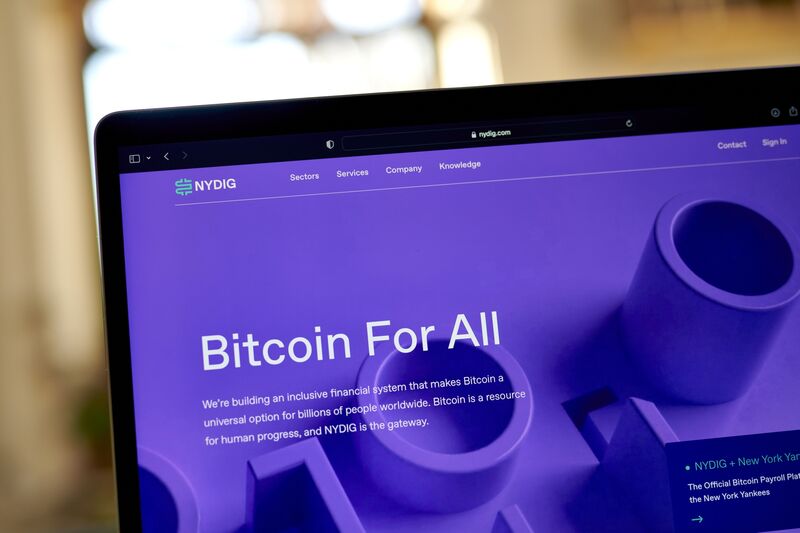 1. Crypto contagion
Fallout from the FTX bankruptcy continues. Digital-asset brokerage Genesis has spent the last few days seeking at least $1 billion in fresh capital, and is warning that it may need to file for bankruptcy if its fundraising efforts fail. Genesis halted redemptions shortly after revealing on Nov. 10 that it had $175 million locked in an FTX trading account. Meanwhile, Tampa Bay Buccaneers quarterback Tom Brady and the Golden State Warriors' Steph Curry are among the celebrities that a Texas regulator is investigating for potential securities-law violations tied to their promotions of FTX.
2. China lockdowns
Covid infections in China continue to rise, defying the central government's call for more targeted, less disruptive measures. There were 27,307 new cases recorded for Monday, just shy of the previous record 28,973 reached in April when Shanghai's outbreak sparked a surge in infections. The jump in cases has spooked local authorities into reintroducing measures like expanded testing and shuttering offices and schools in big cities, despite the new directives over a week ago that marked an easing in the official Covid Zero playbook.
3. Banking moves
Societe Generale and Alliance Bernstein agreed on a partnership that merges large parts of their equities trading units. The French lender will hold 51% in the joint venture and the business will be run out of London under the Bernstein name. Bernstein Research CEO Robert van Brugge will lead the new entity, while SocGen's head of cash equities Stephane Loiseau will be named deputy. Meanwhile, Citigroup hired three bankers from rivals HSBC and Standard Chartered for senior Hong Kong roles. They will take over from colleagues who moved to the private bank and risk management at Citigroup.
4. Optimistic markets
US equity futures eked out small gains, with both S&P 500 contracts and Nasdaq 100 futures climbing about 0.1% as of 5:38 a.m. in New York. The dollar fell for the first time in four trading sessions, boosting all Group-of-10 currencies. Treasuries climbed across the board, led by five-year notes. Oil and gold rose, while Bitcoin recovered after sliding 6% in the previous two sessions.
5. Coming up…
Several Federal Reserve speakers are on the docket today, starting with Cleveland Fed President Loretta Mester at 11 a.m. Kansas City Fed President Esther George will make remarks at 2:15 p.m., followed by St. Louis Fed President James Bullard 30 minutes later. The US will sell $35 billion of seven-year notes at 1 p.m.
What we've been reading
Here's what caught our eye over the past 24 hours:
And finally, here's what Joe's interested in this morning
Here's a difference between crypto right now and the mortgage disaster of 2008: Whereas people always need housing and are willing to pay money to live in a home, there's no equivalent fundamental human need (or even want) that is currently satisfied by cryptocurrencies, and the financial structures that have been built around them.
In the wake of the ongoing FTX-related meltdown, there's all kinds of talk about lessons to be learned. There are lessons about regulation. Lessons about what happens if you don't have a central bank. What happens if you rely on centralized intermediaries in an industry that prides itself on decentralization. And all of that is fine and maybe interesting.
But the big elephant in the room is that crypto is a closed loop. Its only source of "revenue" is speculation on coins. To the extent the value of coins can be modeled in ways that are similar to equity (and some can be), that future revenue is only a function of desire to speculate on coins. And then when coin values fall, and desire to speculate goes down (because that's what happens in a bear market), then the "fundamentals" fall as well, and down the spiral goes. There's no obvious circuit breaker or curb to stem the decline.
This isn't to say all the coins are going to zero. It's doubtful that the desire to speculate on crypto's future will be expunged entirely, in part because the promise of decentralized finance (or a decentralized internet more broadly) is too tantalizing. But until there's some kind of service delivered that's the equivalent of how the mortgage market helped people get in homes, then the future will be more spirals such as this one.
https://www.bloomberg.com/news/newsletters/2022-11-22/five-things-you-need-to-know-to-start-your-day
Stocks We Are Watching
INTC Is at a key support level right now. If we can hold above the 29.-00 level today and get a small boost then I think bulls are back in charge and can see the rally continue
FDX has stalled a bit however is still holding above the previous 163.00 support level. If we break the short term daily consolidation, this stock should see a rise higher.
VZ looks ready to break out to new short term highs. We will watch how the markets respond to a rise pre market, but we expect VZ to run higher.